The Player's Take: Trust The Process
by Dan Trunk, Robert Morris University
April 13th, 2018 at 9:55AM
April 13th, 2018 3:27PM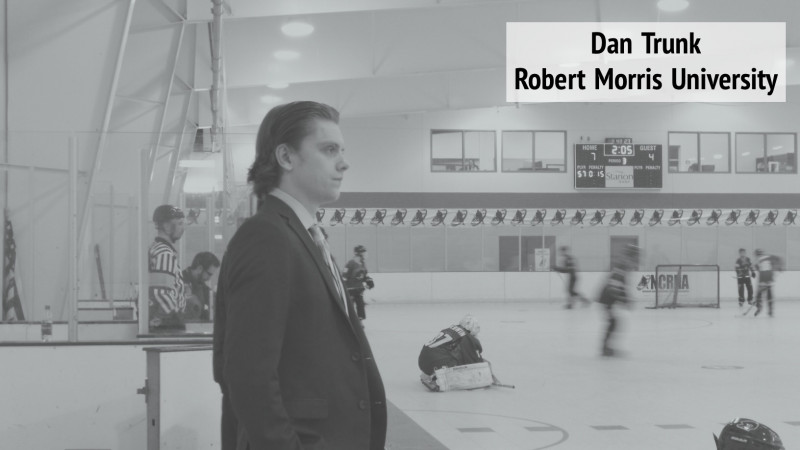 ---
I pinched on a play that I've made a thousand times.
I gained the offensive zone to help my winger in the corner and just like that someone hit me from behind me and instantly felt a gut-wrenching pop in my right knee and let out a scream in pain. I dropped to the floor and it felt like my knee was turned completely sideways. My teammate, Nick Dellamorte, helped me off the rink and all that was going through my head at that moment was if I was going to be able to play in the upcoming college season for Robert Morris. When I got to the bench I thought to myself, if I could just make it down the runway and into the locker room I could figure out was wrong and go from there. As I stood up, my knee gave out immediately and the younger Roadrunner players in the locker room had to catch me, so I didn't fall. I knew right then that it wasn't looking good for me and my hockey career. With the help of my sister and a rink usher nearby, I was carried to the car to head to the hospital. At the ER, I was put on crutches and I flew home the next day to see an orthopedic surgeon to get more information about my knee and what was wrong.

In high school I had to see an orthopedic surgeon for a shoulder injury I acquired while playing baseball, but this time was different for me. The doctor came in, twisted my knee then looked at me and said, "I think you tore your ACL" and I that I would need ACL reconstruction surgery to fix it. My heart sunk knowing that it was not just a four to six-month recovery, like with my shoulder, but a rather a nine to twelve-month recovery. I knew I was done for the college season and possibly TORHS and NARCh Finals, but I knew I had to fight through it, so I could come back better than before.
Playing in the pro division with the Tour Roadrunners was something I never would have imagined a couple of years ago, but Coach Vio (Anthony Violante) stuck with me and just like that I was playing with and against the best players in the world. Then in the blink of an eye I questioned if I would ever return, knowing that a knee injury like this has ended multiple player's careers. Everywhere I went after that I had parents, coaches, teammates, friends, and even strangers come up to me asking if I'd ever play hockey again. Being asked that question crushed me as it was even terrifying to think about. I wanted to get back on the rink more than anything and I was determined to return stronger than ever.

You never realize how much you take walking for granted until you can't do it. Recovering from surgery was rough. Teaching yourself how to trust your knee again is a constant struggle. Waking up every morning wondering if your knee is okay is a mental battle for sure.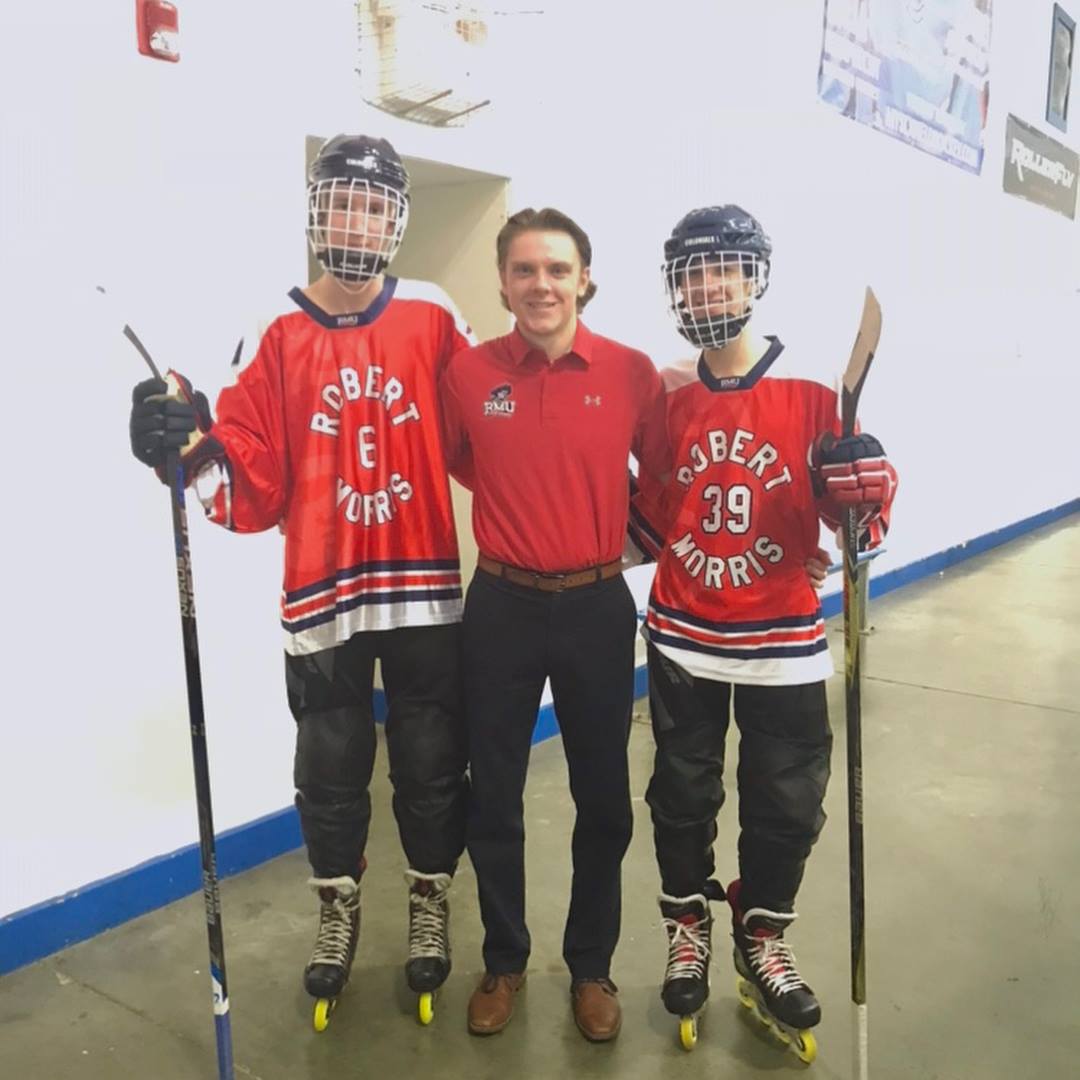 One of my goals for this recovery was to fight through the struggle of watching my team play without me and try to help by coaching instead. I have coached teams before, but this was a whole new challenge. Telling your friends and teammates what to do is very hard. Coaching at a D1 level was more of a challenge that I thought, but I learned as the season progressed and our team has adjusted tremendously well!

You can't play in a bubble. Injuries happen. I play because I love this sport. I wanted to be a great teammate and help represent my school at the highest level. And unfortunately for me, I got injured. Nobody wants to be a comeback story. But when you're put in that situation, what else are you going to do? You can't change the past. All you can do is make the best possible decisions for yourself in the present and as you move forward. I have to trust the process, I'll be back very soon as I was just cleared to skate and my goal will be to continue working hard to be an even a better player than I was before. Thanks to the support of my parents, my sister, teammates, and friends. I could not fight through this without them.

I'll be back!