DII Elite 8 Preview
Upsets & Parity Makes For One Wacky DII Bracket
April 8th, 2017 at 6:46PM
April 8th, 2017 11:48PM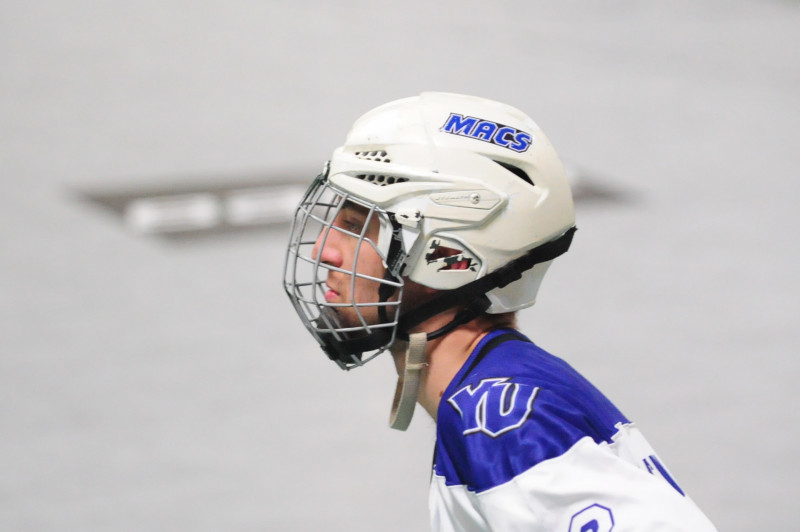 ---
By Ian Prescott (NCRHA Coast 2 Coast)
Division II moves into the Elite 8 tonight with games beginning at 7pm. Here are each of the individual matchups for the quarterfinal round.
Stony Brook University Seawolves v. University of Arkansas Razorbacks
Stony Brook has taken an improbable route to this moment. They had to defeat a good DePaul team and now have to face an Arkansas team who is fresh off defeating their conference rival Louisiana Tech. According to the Seawolves, they are feeling good, having won a round robin game against Chico State and feel like they can take on the world. The Razorbacks are only rolling with six guys; but are managing to play great hockey into the Elite 8. Expect to see a tight-checking, low scoring game between them.
East Carolina University Pirates v. University of Tennessee-Knoxville Volunteers
In a rematch of the SECRHL final, the Pirates and Volunteers have faced off twice this year, both times in the SECRHL Conference Championships. The last time they played, the game went to overtime and the Vol's left Georgia with the SECRHL title. The Vols are fresh off a hard fought win against Northern Arizona; and East Carolina powered past Denver in the Sweet 16. The teams will butt heads for the third time this year for rights to go to the Final Four.
University of Florida Gators v. Yeshiva University Maccabees
Yeshiva and Florida had to both upset higher seeds from the A and B pools to meet here in the Elite 8. Yeshiva had to overcome a powerhouse Akron team in overtime, in a 5-4 nail biter. Ari Drazen led the Maccabees through to the next round with an overtime goal. Meanwhile, a solid effort in goal by Florida's Matthew Bleefield shut the door on Arizona to get the Gators into the Elite 8. This will be the first ever matchup between the two squads.
CSU Chico Wildcats v. CSU Fullerton Titans
The Cal State University system is well represented in the Division II Elite 8. However only one team can move on to the semi-final. They played each other twice this season and have split the season series. The WCRHL powerhouses have been favorites to reach the Final Four and even the National Championship game. However, the Chico State Wildcats have never been to the Final Four and this is uncharted water for them. The Titans won the National Championship in Aston, PA three years ago.