Pre-Season Event Begins Tomorrow
All RMCRHA teams look to begin season on high note!
RMCRHA
September 30th, 2011 at 3:20PM
September 30th, 2011 6:18PM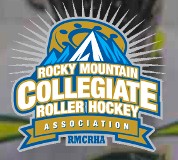 ---
Hello Fans, Players, Coaches, Parents, and anyone else involved in the upcoming 2011-12 season! It's about to begin. We have a lot of good, upcoming match-ups this weekend, and we hope everyone is excited for the start of the season!
Games will being at 1pm on Saturday, at Rocky Mountain Roller Hockey in Lakewood. (http://www.rmrhl.org). Please check the Pre-season event link on http://www.rmcrha.net for a detailed schedule of game times and match-ups!
RMCRHA will be more involved with social networking this year. We have a Facebook, and Twitter page that can be viewed by searching for RMCRHA on Facebook or Twitter. Below are the web address links to both pages:
Facebook: http://www.facebook.com/rmcrha Twitter: http://twitter.com/#!/rmcrha
Please search for us and follow our region! And feel free to submit questions or concerns!
Thanks everyone and we hope to see all of you out to an event this year!
RMCRHA